Unregulated pharmaceuticals, designer drugs pose European health threat
Comments
By Euronews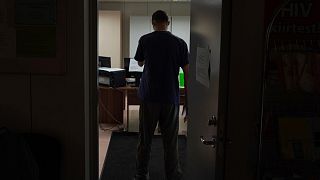 -
Copyright

AP Photo/David Keyton
The misuse of benzodiazepines - a class of pharmaceutical drugs that include valium, xanax and klonopin - and new illegal designer drugs are major public health concerns outlined in a new EU Drug agency report.
The European Monitoring Centre for Drugs and Drug Addiction or EMCDDA says there is increasing unregulated use of established benzodiazepines, and a supply of new and fake versions created by criminals.
Benzodiazepines are usually prescribed for treating anxiety but have been linked to poisonings and deaths from unauthorised use.
The European Drug Report 2021 outlines how there is a wider range of illegal and pharmaceutical substances, often of high potency or purity, and how organised crime groups have intensified illegal drug production.
"It illustrates just how much the drug situation has changed over the past 25 years, with drugs now a highly pervasive problem, impacting across all major policy areas. We are witnessing a dynamic and adaptive drug market, resilient to COVID-19 restrictions," said EMCDDA Director Alexis Goosdeel.
The report says there are also harmful and potent new psychoactive substances such as new synthetic cannabinoids and new synthetic opioids.
European Commissioner for Home Affairs Ylva Johansson said: "I am particularly concerned by the highly pure and potent substances available on our streets and online and by the 46 new drugs detected in the EU in 2020 alone."
EMCDDA studies show that during the early lockdown periods with people at home, there was less demand for recreational drugs such as MDMA.
However, by analysing wastewater samples across European cities, there is strong indication that the use of most drugs bounced back as restrictions eased in summer 2020.