Nissan to give French alliance partner Renault seats on its board
Comments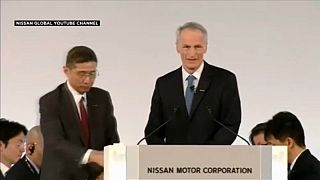 Japanese car giant Nissan Motor Co announced that will give its French alliance partner Renault representation on its board, putting an end to a disagreement that existed between the two car manufacturers.
Nissan plans to unveil a new slate of directors that will include Renault's chief executive Thierry Bolloré and Renault's new chairman Jean-Dominique Senard. Renault welcomed the move as it has been calling for greater representation on Nissan's board.
The French state, which has a 15% stake in Renault, has repeatedly stressed the importance of the Renault-Nissan alliance for it to maintain a strong market position, before undertaking possible discussions on a merger with companies including Fiat-Chrysler.
The 20-year cooperation between Nissan and Renault suffered a blow after the ousting of former chairman Carlos Ghosn, who was arrested on suspicion of financial misconduct in November. Ghosn denies all the charges against him.