Tensions between US and Iran increase after oil tanker attacks in Gulf
Comments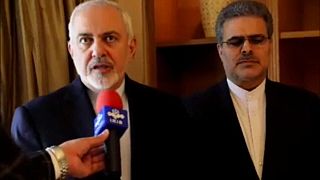 Tensions between the US and Iran increased after Washington accused Iran of masterminding Thursday's attacks on two oil tankers in the Gulf of Oman, which Tehran vehemently denies.
Tehran accuses Washington and its allies in the Middle East of attempting to trap it over the attacks on the two oil tankers in the Strait of Hormuz.
The US accuses Iran indirectly, effectively putting the blame on organisations which are friendly towards Iran, and not on Iranian forces directly.
"If we are attacked, then we will respond with military force. We are not looking for any fight with the Iranian regime. It's going to be up to the regime, if they decide. And we think it would be very much... We've warned them against miscalculations and we do want to deter them. The President has made that very clear and so our focus is on diplomacy," said US Special Representative for Iran Brian Hook.
Iran's Foreign Affairs Minister Mohammad Javad Zarif suggested that extreme elements within the American government are promoting dangerous policies in an effort to lead the two countries into a military confrontation.
"We are discussing local issues with my Indian counterpart. We also discussed the policies which hard core Americans within the government are attempting to implement in the region. We have expressed our concerns for the suspicious actions and the sabotage which is taking place in our region. We had foreseen that they would proceed with such actions in our region to try to escalate tensions," he said.
At the same time, Houthi rebels in Yemen claimed in a Twitter post that they are targeting oil installations in Saudi Arabia in retaliation for the actions of Riyadh in Yemen.