Watch again: Funeral of Luxembourg's ex-monarch Grand Duke Jean
Comments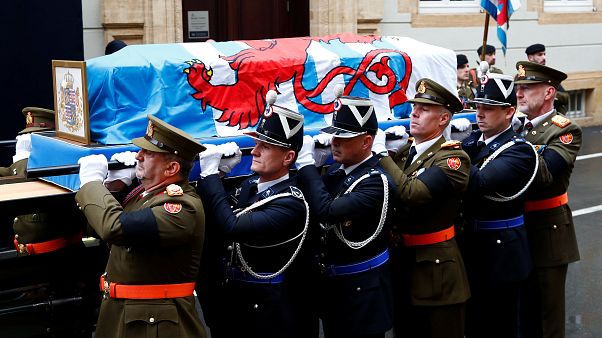 Royalty from across Europe paid their final respects to Luxembourg's former monarch at his funeral on Saturday.
Grand Duke Jean died aged 98 on April 23.
He oversaw the transformation of the Grand Duchy into an international financial centre before abdicating and handing over to his son.
The Belgian royal family and the UK's Princess Anne — daughter of Queen Elizabeth II — attended the ceremony.
Also present were Prince Albert II of Monaco, Queen Margrethe of Denmark, EU chief Jean-Claude Juncker and ex-French president Nicolas Sarkozy.
Read more: Luxembourg's Grand Duke Jean dies aged 98
Jean's early life was overshadowed by World War II: his family had to flee invading Nazi troops and seek refuge in the United States and Canada.
He returned to Europe in 1942 to receive military training at Sandhurst in Britain. He served in the British Army and took part in the Normandy Landings in 1944, which ultimately led to the liberation of Luxembourg.
Jean served as monarch from 1964 to 2000 before handing over to his eldest son, Henri.
"Turned towards the others he had this exceptional ability to listen which touched every person whom he met," said Henri at today's ceremony, speaking of his father.
Jean was buried in the royal crypt beneath Luxembourg's cathedral.
You can watch coverage of the ceremony in the video player, above.