Macron letter urges significant reforms ahead of May's Euro-elections
Comments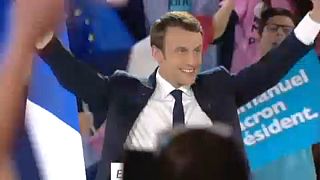 French president Emmanuel Macron passionately supports the history of Europe and proposes a series of significant reforms ahead of May's European elections.
In a letter published in newspapers of EU member states and translated into different languages, President Macron refers to decisive upcoming elections, while he notes that the European Union is facing serious dangers.
He said European renewal is essential and feasible, while he characterised Brexit as a symbol of the crisis that Europe is experiencing.
The letter said: "The power of the people of Europe is a result of many peoples. When fear returns, when there is concern about the world we live in, when our democracy is questioned, then hate is reborn. Racism and antisemitism are here again. I listen to speeches that foster and encourage all that we thought we had left in the past. These are symptoms of a civilisation that finds itself in an existential crisis, as Freud would have said."
President Macron's letter comes as Brussels is called upon to resolve the thorny Brexit issue. At the same time, many believe that May's polls will see anti-European voices enhanced.