Raw Politics: UK Trade Minister Liam Fox says government looking for a compromise on backstop
Comments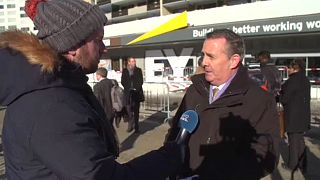 UK Trade Minister Liam Fox said in an interview Tuesday that the British government is looking for a compromise on the backstop and to create a deal that pleases both governments in both the UK and Ireland.
"The problem is that the mechanism in the withdrawal agreement could've caught the UK in a customs union, potentially indefinitely," Fox said.
The trade minister encouraged the EU to be open to a new deal that would allow the UK to remain in European treaties and trade agreements past March 29.
"This is not a time to put politics ahead of our trade and our business activity," Fox said.