Looking for a GP in Europe? Head to Portugal, but don't be tempted to try Spain
Comments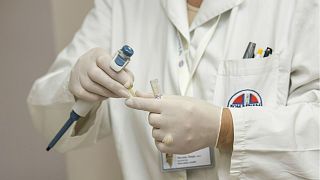 Portugal has more general medical practitioners per 100,000 people than any other country in the European Union, while Greece has the least, according to data published by Eurostat on Thursday.
In most of the 21 EU member states for which data was available, there were between 60 and 120 general medical practitioners for every 100,000 inhabitants in 2016, the data shows.
General medical practitioners are defined by Eurostat as medical professionals, including GP and medical interns not yet with any area of specialisation, who do not limit their practice to particular diseases or methods of treatment.
Portugal and Ireland far exceeded the EU average, with 253 and 179 general medical practitioners per 100,000 people, respectively, in 2016.
They were followed by Austria (159), the Netherlands (157) and France (153).
At the other end of the scale, Greece had the lowest number of general medical practitioners in relation to the size of the population, at 42 per 100,000 inhabitants.
Others with low numbers of GPs included Bulgaria (64), Slovenia (68) and Latvia (72), while the UK (76) and Spain (75) were also among the bottom third in the bloc.
The European Commission has said that improving access to healthcare is "central to policy action", highlighting large disparities in access between wealthy and poor people.