'You are not children in the playground, you are legislators,' roars Attorney General
Comments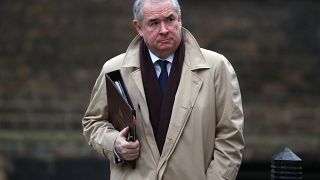 Attorney General Geoffrey Cox berated his fellow MPs in the House of Commons today with a stern rebuke on their responsibilities.
Electing to operate on a Chaos vs Order dynamic, Cox's attempt to stop the house voting down prime minister Theresa May's tabled deal drew on his experience in the law courts.
'If you were a litigant in a court, if you were dependent upon having concluded a contract on the basis of EU law and you found yourself suddenly with the rug pulled from under you, not knowing what your legal obligations would be, you would say to this House... 'What are you playing at? What are you doing? You are not children in the playground, you are legislators' – we are playing with people's lives," Cox asserted.
The Attorney General has been consistent in his support of the PM, and backed her vociferously in December's confidence vote saying it was "time to show loyalty and discipline in supporting the PM in discharging the duties of government."