Watch in full: Raw Politics call-in show debates Eurosceptics' rise
Comments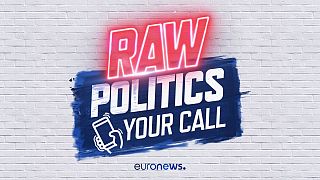 The question of whether Eurosceptics will take over Europe was the key issue discussed on Raw Politics call-in show on Thursday evening.
Hungary Prime Minister Viktor Orban today gave his full support to an Italian-Polish initiative to form a right-wing alliance ahead of European Parliament elections in May, sparking questions about the rise of Euroscepticism.
One caller from the Netherlands said: "I feel that the right-wing is using migration to mobilise people in Europe who don't have an understanding of what the EU really is and what EU citizenship is.
"In the last 20 years, their lives have become poorer and poorer while the elite gets richer. The inequality must be addressed.
"Another thing that must be addressed is how EU members constantly disgrace and degrade the EU when they are in their own country."
Dharmendra Kanani, director of insights at Friends of Europe, in the studio as a guest, said the EU's fiercest critics in eastern and central Europe were also the biggest recipients of funds from Brussels.
You can watch more of tonight's Your Call — which airs at 19h CET Monday-Thursday — in the video player, above.
For future shows, you can get in touch by calling free on 00 800 333 37002; e-mailingrawpol@euronews.com; or commenting on Twitter with the hashtag #rawpolitics.