'Stolen' artefact found at London auction house is returned to Egypt
Comments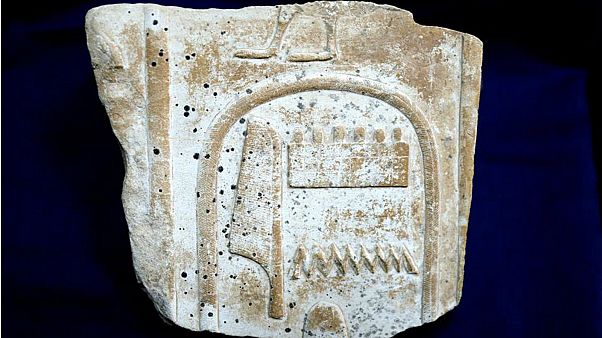 A "stolen and illegally smuggled" ancient artefact has been returned to Egypt after it was discovered at a London auction house.
The Egyptian Ministry of Antiquities said the artefact, a limestone relief featuring the cartouche of King Amonhotep I, arrived in Egypt on Monday after spending several months with the Egyptian Embassy in London.
Shaaban Abdel-Gawad, the general supervisor of Egypt's antiquities repatriation department, said ministry officials had scoured websites of international auction houses in search of the relief, which had been "stolen and illegally smuggled out of Egypt."
Attention was first drawn to London after an archaeologist spotted the relief on display in early 2018 and recognised it as the same artefact stolen from the ancient Karnak temple in 1988, Gawad told Egypt's state-owned newspaper al-Ahram in September.
"The ministry took all the necessary procedures to stop the sale of the relief and withdraw it from auction," he said.
The auction house in which the relief was displayed has not been named.