Norway breaks electric car sales record
Comments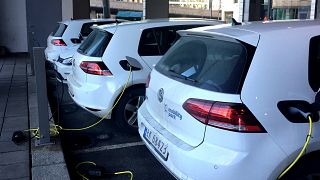 -
Norway broke the world record for electric vehicle sales in 2018 after almost a third of new cars sold were of the silent kind, the country's independent road federation said.
Sales of cars using traditional fuels plunged while 31.2% of motors sold in the country last year sport plug-in cables, a rise from 20.8% in 2017.
In 2013, 5.5% of cars sold were electric.
To help drive sales, the Norwegian government offers subsidies to those purchasing electric cars.
Ola Elvestuen, Norway's Climate and Environment Minister who advocated for a commitment to have only zero-emission cars sold in the country by 2015, said: "It should always be cheaper to have a zero-emissions car than a regular car."
In a conference, Oeyvind Solberg Thornson, the head of the Independent Norwegian Road Federation (NRF) said. "It was a small step closer to the 2025 goal."
Motoring organisations in the country said they expect more changes in 2019.
"Our members do not surprisingly predict that electrification will increase this year as well," said Erik Andresen, director of the car importers' national association (BIL).
Andresen adds he expects that the share of electric cars will rise to 45% in 2019.
In 2018, electric car sales in Europe soared by more than 40%, according to figures from the industry analyses EV-Volumes.
The sales account for 2% of all new car and van registrations across Europe.