UK says it will charter ferries to easy congestion if there's no Brexit deal
Comments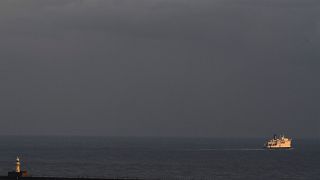 The British government is planning to spend some 120 million euros chartering ferries to ease cross channel congestion in the case of a no-deal Brexit.
Contracts have been signed with leading ferry companies because of fears that Dover and Folkestone could become clogged by customs checks.
The ships are set to use southern ports such as Poole, Portsmouth and Plymouth.
The Department of Transport confirmed that the no deal contracts had been signed without being put out to tender saying it was responding to a "situation of extreme urgency" brought about by "unforeseeable events".