Costa Rica park creates giraffe gene bank to help protect the species
Comments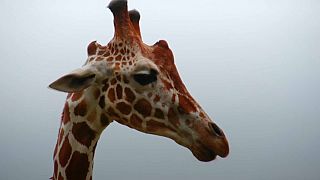 A park in Costa Rica is working to build a genetic bank to help save giraffes.
The climate and habitat at the La Ponderosa Adventure Park is similar to the African savannah.
Giraffes are classed as vulnerable on the IUCN (International Union for Conservation of Nature) Red List of endangered species.
The giraffes have been brought here in the hope of creating a genetic bank that will eventually reproduce and help save the species.
"It has been as a commitment of the company to work to see if we can make the species subsist longer and prevent their extinction, if we can avoid it that way, it would be a good contribution on our part," says Rodrigo Soto Bolanos, the park's Project Manager.