Macron says he 'deeply regrets' Donald Trump's decision to withdraw troops from Syria
Comments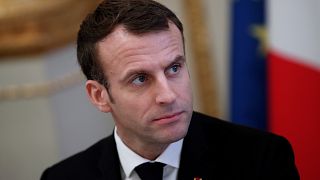 -
French President Emmanuel Macron said he deeply regrets Donald Trump's decision to withdraw US troops from Syria.
Speaking at a news conference in Chad on Sunday, the leader said "an ally should be dependable" and stressed the importance of the work of the Kurdish-led Syrian Democratic Forces, which has taken control of northern and eastern Syria from the so-called Islamic State.
"To be allies is to fight shoulder to shoulder. It's the most important thing for a head of state and head of the military," Macron said.
US President Trump made the decision to withdraw US troops in Syria and announced the move on Wednesday, bringing a sudden end to the nation's military campaign in the region.
Trump later suggested on Twitter that the war against ISIS was over and that the group were defeated.
"We have defeated ISIS in Syria, my only reason for being there during the Trump presidency," he posted on Wednesday.
On Friday, top US special presidential envoy in the war against ISIS, Brett McGurk, quit his post ahead of his scheduled departure in February 2019.
McGurk's resignation follows that of James Mattis, Trump's defense secretary who pointed to differences with the President over the treatment of allies.