Santander UK fined €36m for failing to process funds of dead customers
Comments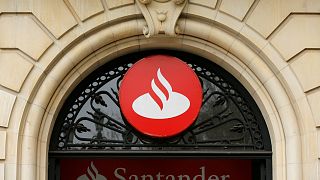 Santander UK has been fined €36 million for failing to correctly process the funds of its deceased customers, the Financial Conduct Authority (FCA) confirmed on Wednesday.
The inadequately processed funds totalled €203m, with more than 40,000 customers affected.
The FCA said some cases found beneficiaries were unable to access the funds for several years, and that Santander was too slow to address the issues involved in the process.
Mark Steward, the FCA's executive director of enforcement and market oversight, said the "failings took too long to be identified and then far too long to be fixed."
"Firms must be able to identify and respond to problems more quickly especially when they are causing harm to customers."
In credit to the bank, Steward said the issues were fixed "properly and promptly" once reaching the attention of senior management, but had taken too long to reach this stage.
Santander has been working since 2015 to transfer funds from affected accounts to their beneficiaries, an exercise that is almost complete, the FCA added.
Euronews has reached out to Santander for comment.