Brazilian faith healer surrenders to police over sex abuse claims
Comments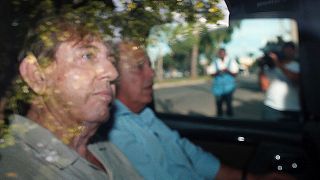 A Brazilian faith healer accused of sexually abusing more than 300 women has handed himself in to police. Joao Teixeira de Faria, known as "John of God", was declared a fugitive on Saturday after missing a deadline to surrender to the authorities.
Claims against him began early this month when a dozen women said the self-styled spiritual healer had abused them at his clinic. Since then scores have poured in from women within Brazil and abroad.
Faria became internationally famous when he appeared on a show hosted by Oprah Winfrey. His fame had been boosted by supposedly miraculous surgeries he claims to have performed with his hands and without anesthesia.
Faria denies all allegations of sexual abuse.