German coach travel border checks are illegal, says European Court of Justice
Comments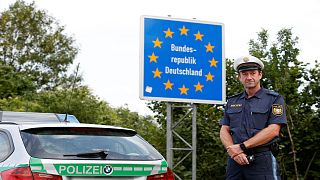 Border checks carried out on coach passengers entering or leaving Germany were illegal under EU law, the European Court of Justice (ECJ) ruled on Thursday.
In 2014 Germany accused two coach travel operators — German company Touring Tours und Travel and Spanish firm Sociedad de Transportes — of transporting passengers into German territory who were not in possession of the requisite travel documents.
The Bundespolizeipräsidium (Directorate of the Federal Police, Germany) issued an order prohibiting the two companies from allowing anyone without the requisite passport or residence permit into Germany.
The Schengen Agreement abolishes border checks between participating countries, allowing the 26 European countries in the Schengen Area to operate as a single state for international travel purposes.
But under German law, any coach company providing a regular cross-border service within the Schengen Area must check the passports and residence permits of passengers before they cross the frontier. Police authorities can issue orders prohibiting such transport and fines for non-compliance.
Both the German and Spanish coach travel companies brought actions against the prohibition orders against them before the German Bundesverwaltungsgericht (Federal Administrative Court), who, upon finding incompatibility between German and EU law, referred the matter to the ECJ.
The EU's highest court found in favour of the coach companies, with Thursday's judgement stating that the Schengen Borders Code precludes Germany from requiring cross-border coach operators to carry out passport and residence permit checks on passengers entering and leaving its territory. Since the checks are carried out when the travellers board the coach at the start of the cross-border journey, they constitute checks within the territory of a member state, which are prohibited where they are equivalent to border checks, which the court found they were.