Germany's AfD party releases 'White Christmas' calander
Comments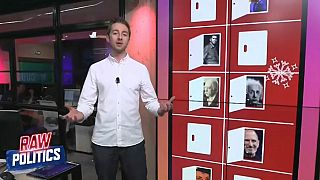 "White Christmas" has taken on whole new meaning, thanks to the Alternative for Germany Party (AfD).
Just in time for the holiday season, the far-right party has created an advent calendar commemorating notable white male figures.
"At the most beautiful time of the year, we introduce you every day to a personality that has significantly influenced our Western civilization," the party said.
"'White men' have become a curse word for some in recent years. Not for us."
#YestoWhiteMen is the hashtag being used by the Germany's Alternative for Germany Party and their controversial advent calendar.