Calls for greater transparency over MEPs' €4,416-a-month expenses
Comments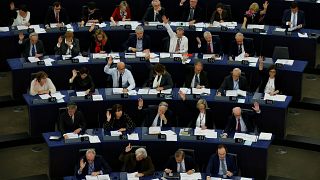 -
A European Parliament committee called on Thursday for greater transparency from MEPs over a €4,416-a-month sum given to them no questions asked.
All members of the European Parliament (MEPs) are allowed to spend the amount on office costs under the so-called general expenditure allowance (GEA), without submitting receipts or reporting spending.
The European Parliament's Constitutional Affairs Committee (AFCO) wants a new rule that would allow MEPs to report their use of the lump sum on Parliament's website, allowing anyone access to the information.
A vote on the measure will take place in January. If passed, the new measure would be voluntary but AFCO believes public pressure for transparency would encourage MEPs to file expense reports publicly.
"The apparent lack of transparency of the GEA weakens the reputation of the European Parliament," Sven Giegold, transparency spokesperson for the Greens/EFA Group in the European Parliament, said.
"In a European election campaign full of populist attacks on the EU, the GEA's lack of transparency is a burden. In January, it is up to all MEPs to put their own house in order," he added.
In September, the European Union's top court ruled that MEPs do not have to reveal what they spend their expenses on, in what critics described as a blow to transparency.
The case was brought in 2015 by a group of journalists across the EU whose efforts to retrieve the data via freedom of information requests to the European Parliament were rejected.