Scores arrested in massive EU crackdown on organised crime network
Comments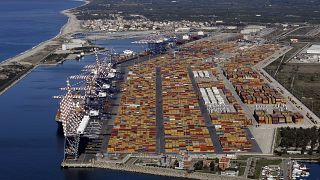 -
Scores of members of the 'Ndrangheta Italian mafia group have been arrested in raids across Europe.
Eurojust, the European agency that oversees judicial cooperation called it the largest sweep of its kind to date.
Police in Italy, the Netherlands, Germany, Luxembourg, and Belgium arrested 84 suspects, which included high-ranking members of the mafia network, according to the agency.
Eurojust said those detained are suspected of drug trafficking, money laundering, bribery, and violence.
Officials said by midday of the operation, almost 4,000 kilos of cocaine and hundreds of kilos of other drugs were seized.
The 'Ndrangheta group comes from Calabria in the south of Italy, it is one of three mafia crime groups, which includes the Camorra, and the Cosa Nostra, commonly known as the Mafia.
Italy's anti-mafia prosecutor Federico Cafiero De Raho said Wednesday's operation was just a "first step" and the group had not yet been defeated.
He added, groups of the 'Ndrangheta and its allies, have infiltrated the ports around Europe and "polluted" lawyers and accountants in many countries on their payrolls.
Raho also warned that "If we do not cooperate, the 'Ndrangheta and its allies will continue to carry out criminal infiltration of regular society, the proper market."
Wednesday's raids come a day after the new suspected head of the Cosa Nostra and 45 other alleged gangsters were arrested.