Foodie Europe: which countries spend the most on what they eat?
Comments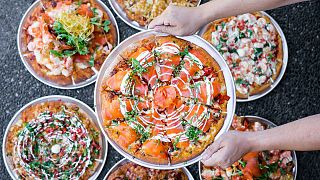 Eastern European households spend the most on food in comparison to the rest of the continent, new statistics released by Eurostat have revealed.
Romania topped Europe's foodie chart with households spending almost 28% of their total expenditure on food and non-alcoholic beverages in 2017. Lithuanians came second, spending over 21%, and Estonians a close third on just over 20%.
The last of the big spenders, however, appear to be on the opposite side of the continent as the United Kingdom came in in last place, spending just 8% of household expenditure on average.