Haunting video highlights the families separated from each other this Christmas
Comments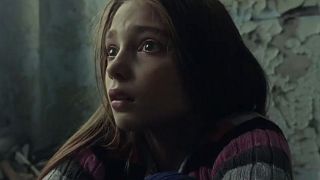 Copyright

ICRC - Santa Claus, shocked by war, searches for lonely child

-
A haunting Christmas advert showing families separated as a result of conflict has been released by the International Committee of the Red Cross (ICRC).
It shows a dishevelled Santa walking through war-torn areas amid gunfire, people screaming and running for shelter, as cars burn and bomb blasts go off around him.
ICRC said the aim of the video — shared on Twitter — is to highlight the impact of disappearances on individuals, families and communities at large.
"Disappearances are one of the most damaging and long-lasting humanitarian consequences of conflict, other situations of violence, migration and natural disasters," it added.
ICRC's video shows the man dressed as Santa entering a building where he finds a young girl. The final scene shows the girl being reunited with her family.
On its website, ICRC said the video is an example of the hundreds of family reunifications the charity facilitates every year.
It is currently looking for more than 100,000 missing persons worldwide – the most for the organisation in more than 15 years. It says its caseload represents a fraction of missing people worldwide.
The charity said it has seen a sharp rise in families looking for loved ones in Syria, Myanmar, and Nigeria.
"Reconnecting families is as important to our humanitarian mission as providing food, shelter or water. We work in situations of armed conflict, other situations of violence, migration and after natural disaster across the world and we frequently hear that people's absolute priority is to find out if their loved ones are safe," said Florence Anselmo, the deputy head of the Central Tracing Agency & Protection Division at the ICRC.