Spain's far-right to enter regional parliament for first time in decades- preliminary results
Comments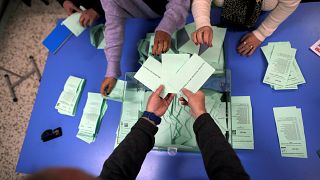 Preliminary results for Spain's regional election in Andalucia have shown the Socialist PSOE party will win most seats, falling short of a majority, while a far-right party has made gains.
The populist VOX party, made up of former members of the Peoples Party (PP), won 12 seats, according to preliminary results with 98 % of votes counted. It would be the first parliamentary representation of a far-right party in Spain in decades.
The vote is the first test for Prime Minister Pedro Sanchez, who came to the position this summer after a passing a vote of no confidence against his predecessor Mariano Rajoy of the conservative People's Party.
Sanchez's PSOE party has won 33 seats so far in Andalucia's 109 seat parliament, which is well short of a majority, meaning the party will not have enough influence to rule alone in the region.
A national election is due in 2020, but a snap election could go ahead and as Sanchez controls fewer than a quarter of seats in Madrid's central parliament, it is unclear how the party will fare.
The PP is expected to win 26 seats, the centre-right Ciudadanos 21 seats, and Spain's far-left Podemos party 17 seats.
The far-right VOX party could end up as a powerful force in the region if it backs a possible alliance between the PP and Ciudadanos.
Andalusia in the country's south has one of the highest unemployment rates in Europe and has become the main arrival point in Spain for migrants who cross the Mediterranean.
Euronews' Evelyn Lavrick reports: