British shop to stockpile wine amid fears of no-deal Brexit
Comments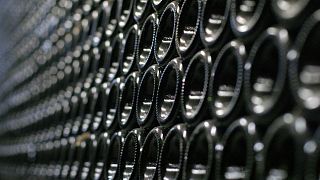 A wine store in Britain says it will begin stockpiling amid fears the UK will quit the European Union without a deal.
Majestic Wine wants to accumulate additional stocks worth from €5-8 million by the end of March.
This is when the UK is set to quit the bloc.
If the UK leaves without an agreement with Brussels, border checks would be reimposed and the flow of goods affected.
Majestic Wine said the stockpiling was "to mitigate any potential disruption of the supply chain due to Brexit in March 2019".
The wine seller joins other companies putting contingency measures in place to prepare for the prospect of a 'no deal' scenario.
Both global catering giant Compass and food company Premier Foods say they will stockpile supplies.
While London and Brussels have agreed on a draft deal, it still has to be approved by EU leaders and national parliaments.