Barnier promises "full control" for UK after transition period
Comments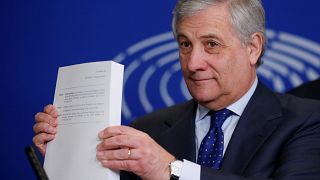 EU Brexit negotiator Michel Barnier made assurances that the UK would, after the period of transition, have "full control" over their own laws.
However, he also confirmed that the transition period could be extended, once, and for a limited period.
This will upset Brexiteers, as it effectively means that the UK may continue to be rule-takers and not rule makers, falling in line with EU regulations for much longer.
The remarks were made at a news conference following a meeting of European affairs ministers to discuss Brexit.
Barnier addressed a number of points but was keen to stress that progress had been made between Brussels and London.
Barnier said that the draft deal on Britain's exit from the bloc was "fair and balanced," adding that it allowed for an orderly withdrawal.
"An orderly withdrawal is the condition to lay the ground for an ambitious partnership," Barnier added.