Watch: MPs cheer as May spells out risk of no Brexit
Comments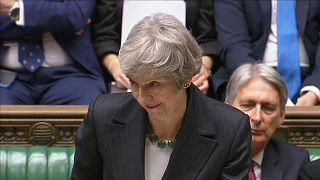 Theresa May says her Brexit deal is the best possible arrangement that fulfils the ambitions expressed by her voters in a referendum.
The alternatives, she insists, do not bear thinking about.
But when she spelled out the risk that the UK might fail to leave the European Union, she was greeted with a chorus of cheers.
May responded with a bemused expression.