Raw Politics: Washington Post publishes last Jamal Khashoggi​ column
Comments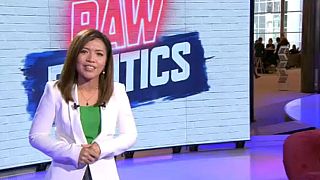 The Washington Post has published what is believed to be the last article by the missing journalist Jamal Khashoggi. In it, he warns governments in the Middle East "have been given free rein to continue silencing the media at an increasing rate." The Cube takes a deeper look into the article.
While Raw Politics discusses whether his disappearance will change anything for the protection of journalists.
On the panel is Matthew Caruana Galizia, the son of the murdered Maltese journalist Caruana Galizia, who was killed in a car bomb last year.
He is joined by Laure Brillaud from Transparency International and Ana Gomes, a Portuguese MEP.
They also discuss Golden Passports in Europe, the schemes which allow rich foreign investors to buy citizenship, or long-term residency rights.