Astronauts safe after Booster rockets carrying Soyuz failed in mid-air
Comments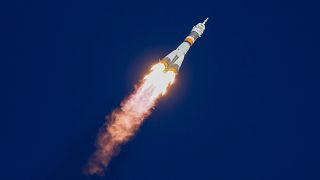 Two astronauts are safe after Booster rockets carrying a Soyuz MS-10 spacecraft failed in mid-air on Thursday forcing the crew to make an emergency landing.
American Nick Hague, 43, and Russian Aleksey Ovchinin, 47 were the two astronauts bound for the International Space Station before having to abort the mission.
The spacecraft has safely landed back on Earth and rescue teams have reached the Soyuz landing site. The search and rescue teams report that the two crew members are in good condition and out of the capsule, according to NASA.
Russia's deputy prime minister says he hopes the USA will be understanding about Soyuz incident, according to the Russian news agency Interfax.
NASA said there was "an issue with the booster" and that "the crew was returning to Earth in a ballistic descent mode".
NASA also added that the crew members feel "as good as possible after experiencing such g-forces".