ESA astronaut provides aliens-eye-view of Typhoon Trami
Comments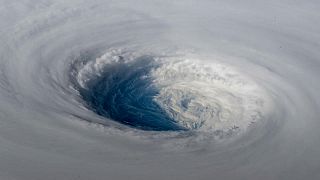 Images taken from space on Tuesday showed the eye of typhoon Trami as it moved towards Japan.
The photos were taken by European Space Agency astronaut Alexander Gerst from the International Space Station.
At one point a 'super typhoon' which caused widespread flooding in Asia, Trami has weakened considerably since.