Raw Politics: MEPs expenses to remain secret, says Court of Justice
Comments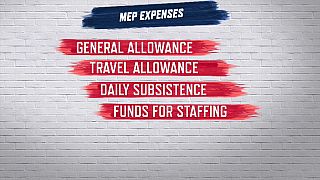 Between them the European Parliament's 751 members are allocated hundreds of millions of euros in annual expenses. Today the European Court of Justice ruled that taxpayers are not entitled to know exactly how that money is spent.
The legal challenge was brought by journalists after Parliament denied access to documents about the money MEPs receive on top of their salaries.
These extra payments include a general allowance, a travel allowance, a daily 'subsistence' and funds for staffing.
To discuss the topic, Tesa and Darren are joined by guests David Herszenhorn, Politico Europe's Chief Brussels Correspondent, Ernest Urtasun a Spanish Greens MEP and Anuška Delić, the Slovenian investigative journalist who requested the information from Parliament in the first place.