Top EU court rules to keep details of MEP expenses secret
Comments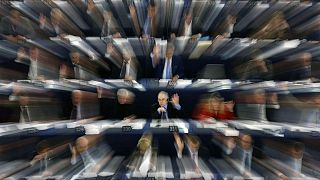 The European Union's top court ruled on Tuesday that members of the European Parliament (MEPs) do not have to reveal what they spend their expenses on, in a move critics described as a blow to transparency.
The case was brought in 2015 by a group of journalists across the EU whose efforts to retrieve the data via freedom of information requests to the European Parliament were rejected.
They have argued that while Brussels shells out almost €40 million a year on members' expenses, there is a "complete absence of monitoring" on how it is spent.
In its ruling, the European Court of Justice's General Court said the European Parliament was right to refuse access to documents on how MEPs spend their various allowances, because releasing the information would undermine "the protection of privacy and the integrity of the individual".
The court added that campaigners had failed to prove that publishing the information was "appropriate and proportionate".
On top of their salaries, MEPs are awarded a monthly "general expenditure allowance" of up to €4,416 to fund their constituency offices.
The EU branch of NGO Transparency International hit out at the ruling, which it said "sets a dangerous precedent".
"The European Court of Justice has dealt a severe blow to transparency today by allowing the European Parliament to keep MEP allowance spending completely secret from the public," policy officer Nick Aiossa said in a statement.
"At a time when trust in the EU institutions is so low, this is a ridiculous message to send ahead of next year's European elections."
Some MEPs also criticised the ruling.
"I think that politicians who are candidates for the next year's European elections must state in advance that they will make their receipts public, then the voter knows where they stand," said Dutch Socialist MEP Dennis de Jong.
Green party politicians in the European Parliament said they would continue "calling for MEPs to keep receipts of all spending, to return unspent money at the end of the mandate and to publish an overview of their expenditure."