Syria military claims it thwarted an Israeli missile attack
Comments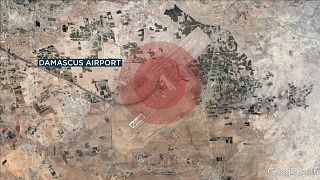 Syria says it shot down several missiles near Damascus airport that it claims were fired by Israel in an act of aggression.
The Israeli military would not confirm the claim, saying it does not comment on foreign reports.
Syrian media quoted a military source who claimed their defence systems had thwarted an Israeli attack on the airport.
Witnesses said they saw flares shooting up into the night sky.
Israel has become increasingly concerned over the reach of its enemy Iran, a key ally of Syrian President Bashar al-Assad.