What's behind Russia's war games involving China?
Comments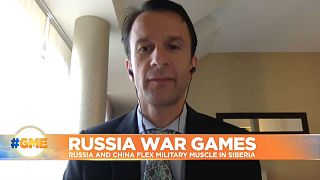 Russia put on the largest so-called war games in the country's history on Thursday, with China joining troops for a huge simulated battle.
Senior advisor at the political consultancy Rasmussen Global, Jonas Parello-Plesner, spoke to Good Morning Europe host Isabelle Kumar about why Russia has chosen to put on war games now.
For him, Russia is "showing they're a global military power" and also to show the US that if they are kept in place with sanctions, they will increasingly turn to China.
Watch Parello-Plesner's full analysis in the player above.