What are the barriers to growth in the halal industry?
Comments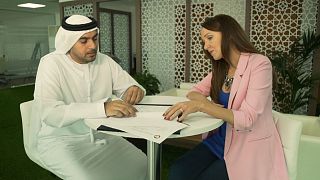 Halal food is the largest and most diverse sector within the Islamic economy.
The word 'halal' relates to what is permissible under Islamic law, and in food terms this involves animals being slaughtered and processed in a particular way. In addition, products should not contain pork or alcohol.
According to the State of the Global Islamic Economy report by Thomson Reuters, Muslim expenditure in the food and beverage sector will exceed $1.9 trillion by 2022.
The sector's expansion has resulted in the emergence of numerous halal startups, from baby food and confectionary to ready-meals.
STANDARDISATION
Despite this expansion, a lack of international halal food standards and uniform certification is threatening to curb the sector's growth.
Whilst Malaysia is the current world leader in the halal food rankings, according to a report published by Dubai Islamic Economy Development Centre and Thomson Reuters, the UAE has made significant inroads to becoming a reference point for global regulation.
The Emirates Authority for Standardization and Metrology  – a body responsible for all the standards linked to health, safety, consumer protection - has certified around 200 UAE companies and more than 7,000 halal products.
According to the Director General, His Excellency Abdulla Al Maeeni, this scheme is based on international standards and is the first of its kind worldwide.
The intention is to provide transparency and reliability, whilst aiming to boost the sector's presence in the international market, in turn benefiting producers worldwide.
"Once we have standards, then they [the food producers] can produce in commercial quantities, because they will have a bigger number of people, and markets, accepting the same product," explains Al Maeeni.
MISCONCEPTIONS
Other significant barriers to growth are the misconceptions that surround the halal industry.
"A lot of companies, especially in Europe or in Western parts of the world, don't understand halal" says Al Maeeni, "That's why [Western manufacturers] are missing out on opportunities."
However, according to ESMA's director general, altering as little as one ingredient in a regular food product could make it halal compliant, thus facilitating its distribution to a wider consumer base.
WILL HALAL FOOD OUTPACE THE WIDER INDUSTRY?
Al Maeeni believes that the halal food sector could potentially outpace the wider industry.
"If you look at the different elements of the different sectors within the global economy you'll find the halal industry is the sector that is most improving," he says, "It will have a good impact and payback to the industry within a couple of years."
Forecasts from analysts suggest that the halal industry will grow by around ten percent per annum.
HALAL FOODIES AROUND THE WORLD
A patisserie-loving Parisian woman who goes by her Instagram handle 'By' - says she's delighted about the rise of halal food outlets in French capital.
US-based British national Shirin uploaded this shot of her favourite halal Thai spot in Manhattan, but says London has more options.
And London-based Fatima shared this image of her favourtie burger in the Big Smoke, commenting that it's "so easy to find a halal restaurant" there.