Actor Burt Reynolds has died aged 82
Comments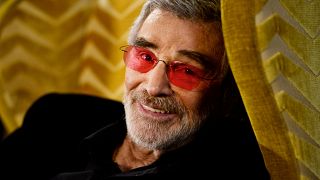 The Oscar-nominated American actor Burt Reynolds has died, according to his agent Todd Eisner.
The 82-year-old suffered a heart attack on Thursday, Eisner revealed.
"Quinton and I are extremely touched by the tremendous outpouring of love and support from friends and family throughout the world," Reynolds' ex-wife Loni Anderson wrote in a statement Thursday, also referring to their 30-year-old adopted son. 
"Burt was a wonderful director and actor. He was a big part of my life for 12 years and Quinton's life for 30 years. We will miss him and his great laugh."
The Michigan-native starred in the Oscar-winning film "Deliverance" and the Oscar-nominated "Boogie Nights". He was also in commercial favourites "Smokey and the Bandit" and hit TV show "Evening Shade".