Children can bring packed lunches to school, Italian top court rules
Comments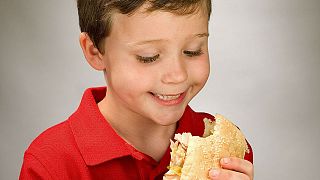 After one city in Italy tried to ban children from bringing their own packed lunches to school, the country's top administrative court overruled the measure.
It is thought the decision will set a country-wide precedent.
Families in Benevento, in the commune of Campania, northeast of Naples, objected to being told their children must eat school-provided lunches, a decision which the Council of State supported on Monday.
Benevento authorities argued that home-prepared food could pose risk to the health and safety of its facilities — but the court found that the freedom for individuals to choose what they eat was more important.
The move was applauded by lawyers representing the 50 families involved in the case.
Benevento council escalated the case to the Council of State after regional authorities ruled against pack up ban.
The issue is a contentious one and regional courts in other areas have seen rulings with mixed outcomes on the matter.
Last year, a regional court in Naples ruled against the possibility of children bringing meals from home to eat at school, saying the parents' right to "freedom of individual choice" was outweighed by children's right to equality, health and participation in a "social community".
This marks the first time Italy's supreme administrative court has ruled on the matter and will likely have an effect in other cities where similar appeals are taking place.