Vladimir 'Scarer of Bears' Putin gets reality state TV show
Comments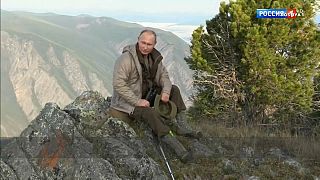 Move aside Ozzie Osbourne, Kim Kardashian and Bear Grylls, there's a new reality star hitting the air waves.
Vladimir Putin is the star of a new TV series to be aired on Russian state television, called "Russia, Kremlin, Putin."
The first one-hour episode allows viewers to follow the Russian President as he takes his holiday in Siberia. There he has ample opportunity to display his virility and there's even the suggestion he has bears fleeing in fear.
According to the Kremlin, the show is balanced and can in no way be considered propaganda.