If Brexit were a book: thriller, comedy or tragedy?
Comments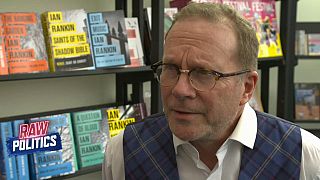 If Brexit were a book, under which genre would it fall? Comedy? Tragedy? Thriller? Fantasy?
What would be the first line? Who would take the roles of the heroes and the villains? And how would it all end?
Euronews put these questions to visitors to the Edinburgh International Book Festival in Scotland, where a majority of people voted to remain in the European Union and where calls for independence have grown since the decision taken by the United Kingdom as a whole to leave.
See what they said in the video above.