Migrant jailed for murdering 15-year-old ex-girlfriend in Germany
Comments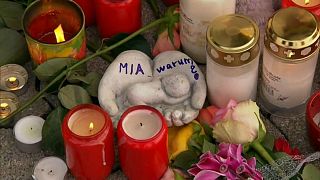 A German court has sentenced a failed asylum seeker to eight-and-a-half years in prison for murdering his 15-year-old ex-girlfriend, in a case that has fueled anti-migrant sentiment in the country.
The Afghan-born defendant, Abdul D., confessed to fatally stabbing Mia V. at a drugstore in the southwestern town of Kandel in December 2017.
Prosecutors said the pair had been dating for several months before Mia V. ended the relationship in early December.
They argued that the attack was motivated by jealousy and revenge.
Abdul D. had arrived in Germany in April 2016 as an unaccompanied minor and had his request for asylum rejected in February 2017, but was not immediately deported.
His lawyer said his client accepted the sentence and would not appeal.
The case has sparked outrage across Germany, and fuelled protests by right-wing populist groups opposed to Chancellor Angela Merkel's liberal immigration policies.
Monday's verdict also came amid rising tensions in the eastern city of Chemnitz, where a Syrian man and an Iraqi man have been arrested on suspicion of fatally stabbing a 35-year-old German.
Protests were held in both cities on Saturday, with some 350 people turning out in Kandel, while thousands demonstrated for and against migrants in Chemnitz.
Opponents of Merkel's immigration policy have cited the cases in arguments that the German government is unable to protect its citizens from violent crimes by migrants.
According to statistics from the Federal Criminal Police Office, reported by local TV channel Welt, out of 731 cases of homicide and manslaughter in Germany in 2017, 83 were cases in which Germans were killed by foreigners.