Britain buries emergency vehicles used in Novichok attack response
Comments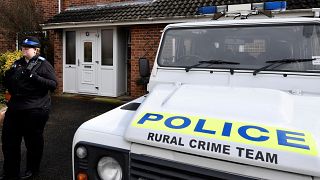 -
Some emergency service vehicles used in the response to Novichok poisonings in Britain have been buried in a landfill site.
The vehicles have been securely buried in a hazardous waste landfill site near Bishops Cleeve, in the south-eastern county of Gloucestershire, and pose "absolutely no risk to the public," Britain's Department for Environment, Food and Rural Affairs (Defra) said in a statement.
"The clean-up work in south Wiltshire has been under way for some time and any potentially contaminated items continue to be removed and stored securely before being disposed of safely.
"As part of this work, following review by specialist teams, some of the vehicles involved in the response to the incident in March have been moved to a hazardous waste landfill site," Defra added.
Former Russian spy Sergei Skripal and his daughter, Yulia, were hospitalised in March after coming into contact with the lethal nerve agent in Salisbury, Wiltshire. Both were eventually released.
The UK government blamed Russia for the attack — a claim Moscow has vehemently denied.
Dawn Sturgess, 44, died in July after being inadvertently exposed to the nerve agent in Amesbury, Wiltshire, when her partner, Charlie Rowley, gave her what he believed to be a discarded perfume bottle.
Rowley, 45, was also hospitalised but was later released.