Full interview: Lebanon PM Hariri on the Syrian war, Putin as an ally, and Hezbollah
Comments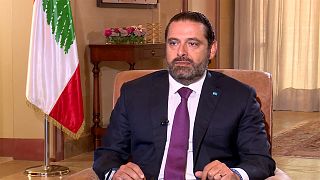 Euronews correspondent Anelise Borges sat down with Lebanese Prime Minister Saad Hariri for a wide-ranging interview including why he trusts Russian leader Vladimir Putin over Syria's Bashar al-Assad — and his thoughts on Donald Trump.
Hariri also discussed in the exclusive interview political issues in Lebanon, including why he handed in his resignation last year (which he later rescinded) and his working relationship with Hezbollah.
Watch the full interview in the video player above.