Macron 'prepared' to throw Britain a lifeline in reaching agreement with EU
Comments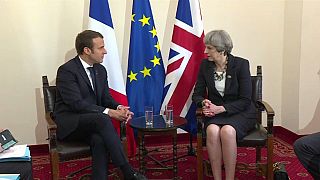 A small ray of light may be flickering in the Brexit negotiations. French President Emmanuel Macron is reportedly prepared to throw Britain a lifeline in reaching an agreement with the EU by putting pressure on the bloc's leaders at an EU summit next month.
"Emmanuel Macron is a man that loves Europe, he wants more integration, more power for Brussels and this is part of that," said Euronews' Damon Embling.
He tells us more about how Macron could affect the talks.