Ex-footballer celebrates number 1 with singles chart bum tattoo
Comments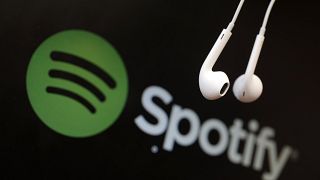 Former footballer, comedian and musician Mads Hansen has celebrated scooping a number one summer hit by having his bum inked — with a Spotify singles chart.
The Norwegian singer, who played for Mjondalen before retiring from football in April, soared to the top of Norway's Top 50 chart on the streaming site with dance track "Sommerkropp" (summer body), which he co-wrote with three other artists.
In a bet with friends, Hansen told Norway's TV2 he would have modified his body in other ways had his song been less successful.
"If it got to the top 20, I had to bleach my teeth super white," he said. "If it got to the top 10, I had to inject Restylane into my lips."
"It's a joke," he added. "As far as I know, Restylane disappears with time. But this one, I'll have to go the grave with."
At 34 years old, Hansen walked away from football earlier this year after admitting he lost interest in the sport.
In an interview with Norwegian tabloid VG in April, he said: "I've always been looking forward to life after football. Not because football is not fun, but because there are lots of other things that I'm good at and want to explore.
"I think it's fun to work in the media, and now I can do it 100%."