Too much happiness? Resisting the self-help craze in Denmark | NBC Left Field
Comments
By NBC Left Field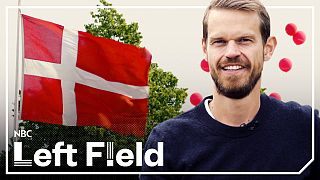 Denmark has repeatedly been ranked among the happiest countries in the world. It's stable government, rich social benefits and relative low-income inequality paint a perfect picture of the Nordic country.
But lately, young Danes have been suffering increased pressure to keep striving for more happiness.
Danish author, Svend Brinkmann, argues that it is healthier to resist pressure to constantly be happy all the time and practice saying "no" since being happy all the time can "paradoxically make you miserable."
Watch other NBC Leftfield videos:
What UFO Sightings Tell Us About Earthlings
After Charlottesville: What Happens to Survivors of Terrorism?