Search continues for Italian flood victims
Comments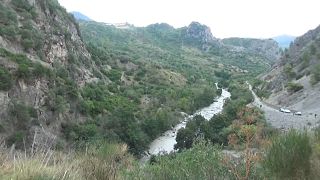 The emergency services in southern Italy were still searching a gorge in Calabria on Tuesday after flash floods killed at least ten people on Monday.
It is feared there could be other victims as some people are still missing and the Raganello creek is very popular with hikers.
Officials say twenty-three other people have so far been rescued after being caught out by the sudden rush of water, rocks, and mud. Some are being treated in local hospitals.
The Civil Protection Agency says they are still trying to locate at least three people but the exact number is unclear. Dozens of people were exploring the gorge when the floods happened.
Meteorologists have warned of more heavy rains in the area.