300 US priests in sexual abuse cover-up
Comments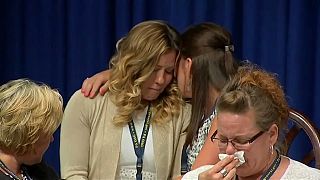 -
300 priests have been accused of sexually abusing over 1,000 children in the US state of Pennsylvania. That's according to the findings of a two-year investigation into clergy sexual abuse. Roman Catholic priests, some of whom are dead, sexually abused child victims over a 70-year period and silenced victims through a systematic cover-up campaign by their bishops:
The 800-page report contained graphic examples of children being groomed and sexually abused by clergymen. It's based largely on documents from secret archives kept by the dioceses, including handwritten confessions by priests. The findings were made public by Attorney General Josh Shapiro. He said it was the most comprehensive report on Catholic clergy sex abuse in American history.
Only two of the priests are still subject to prosecution. Several of the dioceses issued statements apologizing to victims and saying they were taking steps to stop criminal behavior.