US embassy in London auctions off loo rolls
Comments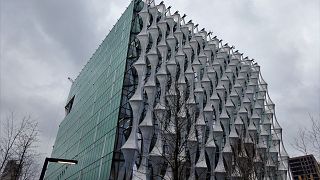 -
The US embassy in London is auctioning surplus property online, including some 2,000 loo rolls.
It is one of eight auctions the US state Department currently has online, but it is the only one to offer lots as varied as loo rolls, broken vacuum cleaners and even a car.
As of 10am CET on Wednesday, 29 people had bid for Lot 1 — two pallets loaded with 1,200 toilet rolls — with a top bid of 252 pounds (€283). The second lot, containing more than 750 rolls, had garnered more than 11 bids.
The embassy is also selling five Dyson vacuum cleaners which all require repairs.
Meanwhile, lot 4 was the subject of a more intense bidding war. The 2007 black S80 Volvo had been the subject of 33 bids, the highest at 6,419 pounds (€7,200).
The auction, which will close on August 8, comprises of 41 lots in total.
US embassies regularly have auctions to offload items that are no longer needed. The one in London comes after the embassy moved from the central Mayfair area to a purpose-built, new building in Battersea in January 2018.
The former building was sold off in 2009 to a Qatari group for an undisclosed amount. In April, US President Donald Trump said he believed the site had been sold for $250 million (€214 million) — adding that he would have to "check the numbers".
He then criticised the new embassy, which cost around $1 billion (€860 million) to build, for being in "a lousy location".