Four men arrested over acid attack on toddler
Comments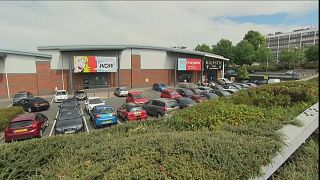 Three men have been arrested in London, and one in Wolverhampton after a suspected acid attack on a three-year-old boy in Worcester at the weekend on Saturday 21 July.
The boy was taken to hospital with serious burns to his arm and face.
He has since been discharged.
It happened at the Home Bargains store in the centre of the town as the toddler was in his pushchair.
The four men aged between 22 and 39 have been arrested on suspicion of conspiracy to commit grievous bodily harm.
Police say detectives are keeping an open mind to the motivation for the attack.
Britain's government's taking action to tighten sales of the corrosive substances particularly to those aged under 18.