Psychologist calls for rescued Thai boys to be given to time to readapt
Comments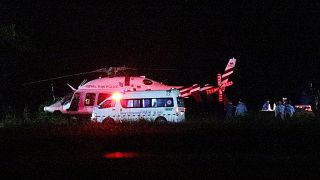 After their underground ordeal, the rescued Thai soccer boys and their coach will need time to return to readjust to normal life, experts say.
But is also important that professionals keep a respectful distance, clinical psychologist Dr Roderick Orner told Euronews.
"Their kind of experience is like nothing we have ever dealt with before," said Dr. Orner on the Good Morning Europe show. 
"And therefore I think we should be a bit cautious about predicting absolutely how they are going to be affected."