Roman Polanski's wife rejects invite to join Oscars body, cites 'hypocrisy'
Comments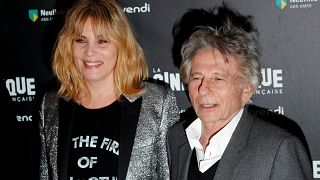 -
French actress Emmanuelle Seigner rejected an invitation to join the Academy of Motion Picture Arts and Sciences, criticising the institution for "its insufferable hypocrisy" over the expulsion of her husband, director Roman Polanski.
In an open letter published Sunday by the Journal du Dimanche, Seigner wrote "Non merci!" to the Academy.
The 52-year-old actress was one of 928 artists to be invited to join the Academy — the body behind the Oscars — last month.
"How can I ignore the fact that a few weeks ago the Academy expelled my husband, Roman Polanski, in an attempt to appease the zeitgeist — the very same academy which in 2002 awarded him an Oscar for The Pianist! A curious case of amnesia," she wrote.
"The Academy probably thinks that I am enough of a spineless, social climbing actress that I would forget that I have been married for the past 29 years to one of the world's greatest directors," she added.
Polanski admitted to unlawful sex with a 13-year old-girl in Los Angeles in 1977 and served 42 days in prison. He fled to Paris when he learned a heavy sentence may be handed out and continued to make movies for which he picked up multiple awards including an Oscar as well as several Golden Globes, BAFTAs and César Awards.
The French-Polish director was expelled from the body in May in accordance with the new standards of conduct instated after hundreds of sexual misconduct allegations surfaced in the entertainment industry late last year.
The 84-year-old has tried to appeal the decision.
Bill Cosby and mogul Harvey Weinstein were also expelled.